Covering Kids and Families
Helping all Hoosiers get health care coverage
Area Five Covering Kids & Families (CKF) works to ensure that people have affordable health insurance. Our trained staff educate the public throught free community events, presentations, health fairs, and by telephone and office visits. We help people have access to health care, whether it is thru an enrollment, problem resolution or instruction on utilization of benefits. Health insurance options include Hoosier Healthwise, Health Indiana Plane, ACA Marketplace, Medicaid, and more.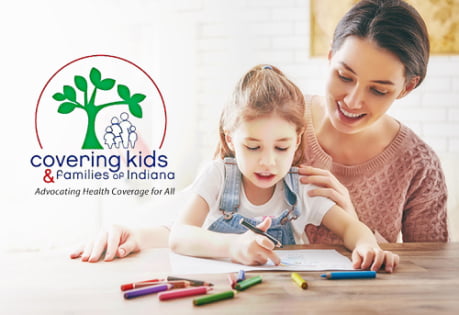 The Area Five CKF works diligently to educate the public about the Market Place health insurance options for coverage, including application process for the Healthy Indiana Plan and Hoosier Healthwise. Area Five staff answer questions and provide parents with the information for the Market Place, Hoosier Healthwise, and the Healthy Indiana Program.
Bi-lingual staff are available at Area Five Agency to assist with enrollment process, redetermination process, and challenges by appointment.
---
Need Health Insurance?
Area Five can help.
We can answer questions by phone or you can schedule an appointment with someone to guide you through the enrollment process.
Call us at 574-722-4451 or 1-800-654-9421 with questions, or schedule an appointment online.