Delivering healthy lunches and friendship
Area Five's Culinary Team provides nutritious meals to people 60 years of age and older. It is one way we encourage a healthy lifestyle, socialization, and overall better health for seniors.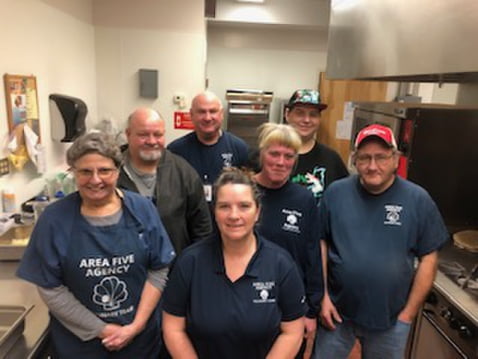 The Culinary Team prepares delicious healthy meals in a high tech commercial kitchen. Our driving team delivers them to the congregate meal locations as well as to the homes of clients who qualify for homebound meal delivery service. All meals for those over 60 are offered on a donation basis.
---
Application assistance is available at the following locations in North Central Indiana: