Helping people stay in their homes
Sometimes help with day-to-day activities can help the elderly and/or disabled stay at home and avoid moving to a long-term care facility. Area Five provides that help for those in need.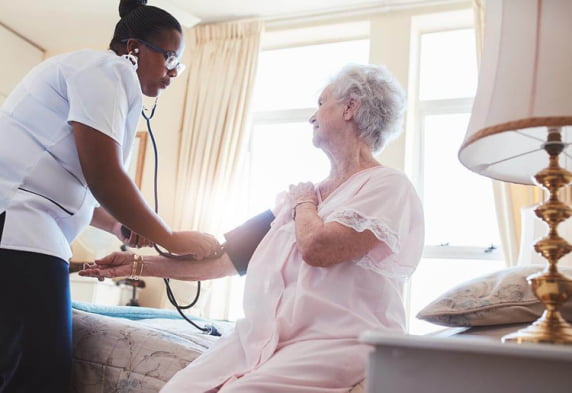 Many people with physical limitations or environmental barriers need assistance with daily activities such as bathing, dressing, other personal care, or weekly chores like shopping and doing laundry. We connect older adults, persons with disabilities, and their caregivers with in-home services. The goal is to delay the need for a long-term care facility.
Our program offers:
Connections to community resources
The promotion of safety and quality of life
Care coordination targeted to each individual situation
In-home services such as attendant care, home health services, respite care, assisted living options, homemaker services, home modification, and more as needed and as available.
---
Learn more about in-home services at the location nearest you: