Help with your utility bills
Our Energy Assistance Program helps low income families with the high cost of home energy. Income eligible families are provided a one-time benefit to their heating and electric companies to offset the high cost of utility bills during the winter months.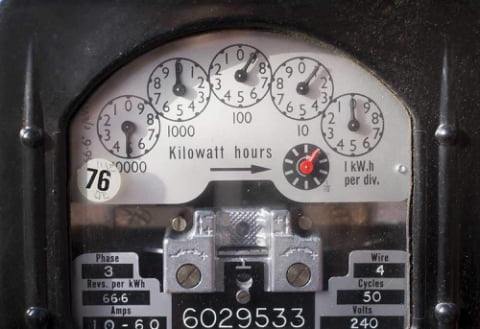 Heating and electric bills can be difficult to pay. For moderate to low income households, apply to see if Area Five can help. Benefit amounts vary based on application details.
Download the 2020 Application Packet
Download the 2020 Energy Education Survey
Download the 2020 Landlord Affidavit
Download the Area Five Community Resource List
COMING SOON! EAP APPLICATION WILL BE AVAILABLE ONLINE
To apply, please submit the following:
Complete AND SIGN the 2020 EAP Application Packet
Copy of the Applicants State issued Driver's License or photo ID from whomever signed the application
Social Security cards for everyone in the household
Proof of Veteran Status or Disability
Documentation of income for the last 3 complete consecutive months, not including the month you apply
Household members 18 years of age or older without income must sign an Income Verification Affidavit and tell how the basic needs listed are met.
High School/College Students, 18-23 years of age, must submit a copy of their FULL-TIME school schedule.
Landlord Affidavit is required for renters with utilities included in their rent. Form should be completed and signed by the current landlord. Landlord contact detail is required on the form.
Proof of Home ownership should be provided. Please remember there is NO STATE EAP HOMEOWNER BENEFIT this year.
Please provide CURRENT heating and light bills at the residence of application.
Energy Education is being provided in to help individuals learn ways to conserve energy. Utilizing conservation techniques can help to reduce heating and cooling expenses, if used properly. With the Energy Education, we are also providing households with a summary of community services that may be available for crisis situations. Completing the Energy Education and Community Resources form, when approved for the Energy Assistance Program, will allow households access to receive an energy saving kit. This energy saving kit includes more tips, tools, and ideas for conserving energy in your home.
If you should have an after-hours energy emergency, please review the Area Five Community Resource List.
Maximum 3 Month Income allowed:
One-person household- No more than $6,209
Two-person household- No more than $8,119
Three-person household- No more than $10,029
Four-person household- No more than $11,940
*For additional guidelines for larger families, please contact us.
---
Assistance is available at the following locations in North Central Indiana: