VASIA Guardianship Services have moved to Guardian Advocates Inc.
Please tap here for referrals and information.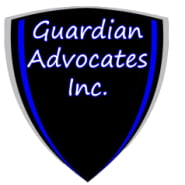 Our Mission: Protect. Advocate. Support. Providing guardian advocacy in our "east division" in Delaware, Grant & Madison Counties (dba Guardian Advocates - East) and expanding in 2023 to form a "west division" from the former Area Five program in Cass, Fulton, Howard, Tipton & Miami (dba Guardian Advocates - West) for elderly & incapacitated adults who are without family or others to help them.